Exploring STL: Frisco Train Store
Since I moved back to St. Louis this place has come up about 35 thousand times.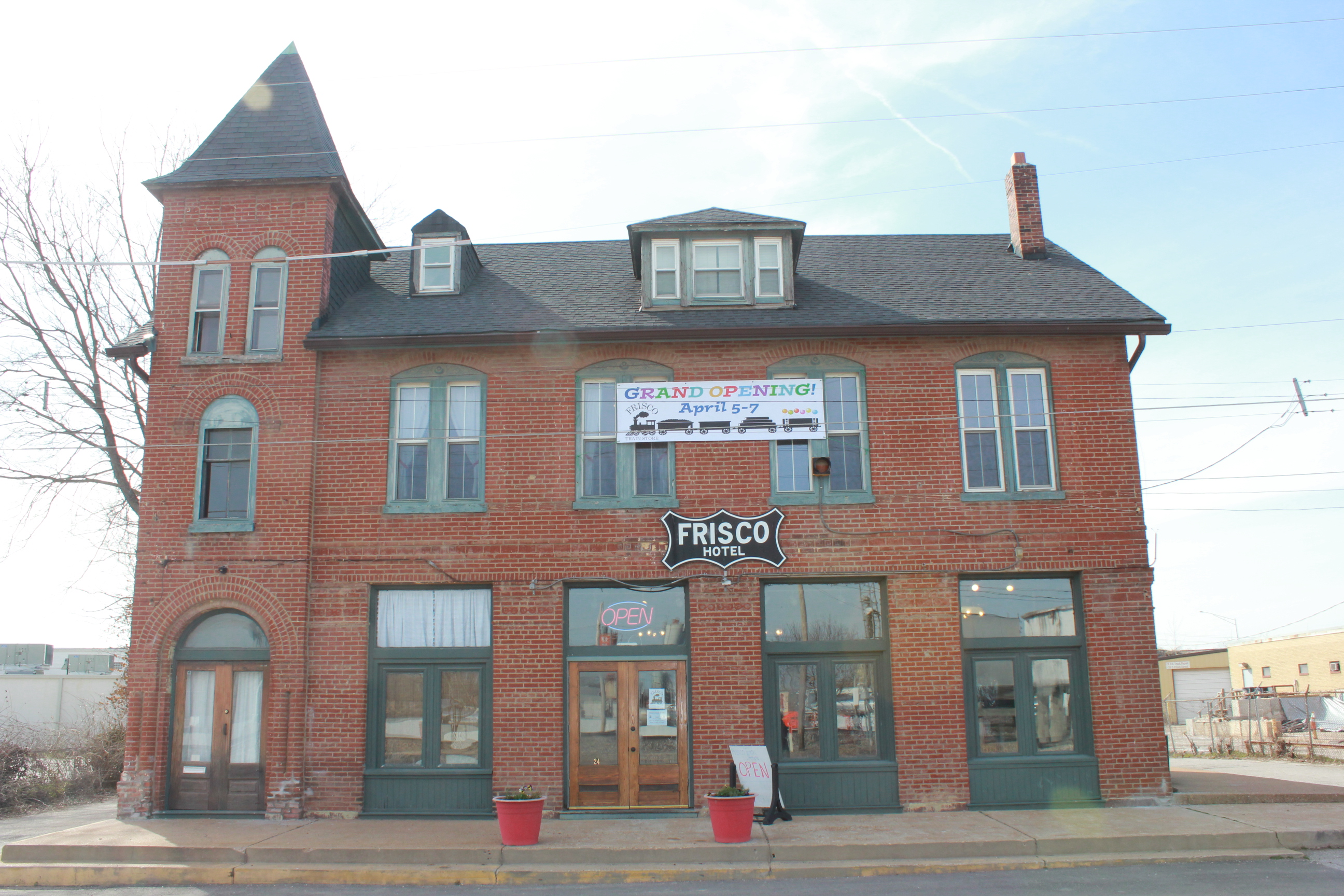 image via Frisco Train Store
"Have you been to the train store?!"
"We're going to the Frisco Train Store tomorrow, it's amazing."
"I think we'll have the birthday party at Frisco, they've got an awesome upstairs party space!"
"My kids is obsessed with trains, we're at Frisco weekly."
Well it only took a year, but we finally made it to Valley Park, MO, about 25 minutes down Highway 44, to check this place out. What we found was nothing short of incredibly fun.
What's kept me from coming? Well that beautiful train table we made for Ethan last Christmas has about an inch of dust on it from lack of use…the kid just doesn't care about trains anymore. I clean it up for his buddies when we have playdates at our house, they find it new and exciting. But Ethan would rather play with his puzzles, crane or anything that isn't a toy, like the giant box of screws.
I wasn't sure he'd care one bit about this place, but boy was I wrong.
We arrived right at opening time, 10am, on a Friday and it was already bustling. Moms and dad and grandparents settling on the long train-station-esque bench framing the GIANT, multi-level, main stage train table. Toddlers rushed around and under this crazy-cool creation, driving what must be hundreds of trains around the many tracks. At least five other small tables are peppered throughout this pristine retail space, all in excellent shape and featuring interesting track formations complete with tunnels, water towers, cranes, and all the fun train set goodies.
Is there a charge to play, you may wonder? Nope. Not a dime. The owners have set up the perfect environment to welcome families to play without pressuring them about purchasing. (But what do you want to bet everyone leaves with something?) They offer two kid-friendly restrooms, one with a changing table, as well as drinks and snacks for sale to tide the little ones over during their play.
Speaking of snacks, my social snacker hardly even mentioned food…a true rarity, especially in new situations. Ethan played and played and played. As usual, he found some favorites, namely "Alfie" the digger train and "Jack" the scoop train, toting them around with him to each table. While he played I chatted with my friend, mother to Ethan's little train-obsessed buddy, and did a little shopping too. Frisco offers an excellent stock of all things train related, plus loads of Melissa and Doug toys. Need a gift? Come here. My purchase was a Name Train for a special little guy who will soon turn one.
Set right on real train tracks, this beautiful and adorable brick building has quite a history and offers plenty of free parking and lots of light for accurate engineering of the mini-trains. A real train even goes buy several times a day and is pretty exciting for the kids!
In addition to their Tuesday through Sunday hours, the shop offers a Frisco Fun Night from 5:30 – 8:30 the second Friday of each month. We didn't check out the upstairs but I've heard is just as great as the main space and make for a very reasonably-priced-yet-super-fun birthday party or large play date space.
We cannot wait to go back!
Have you been to Frisco? Do you love it?